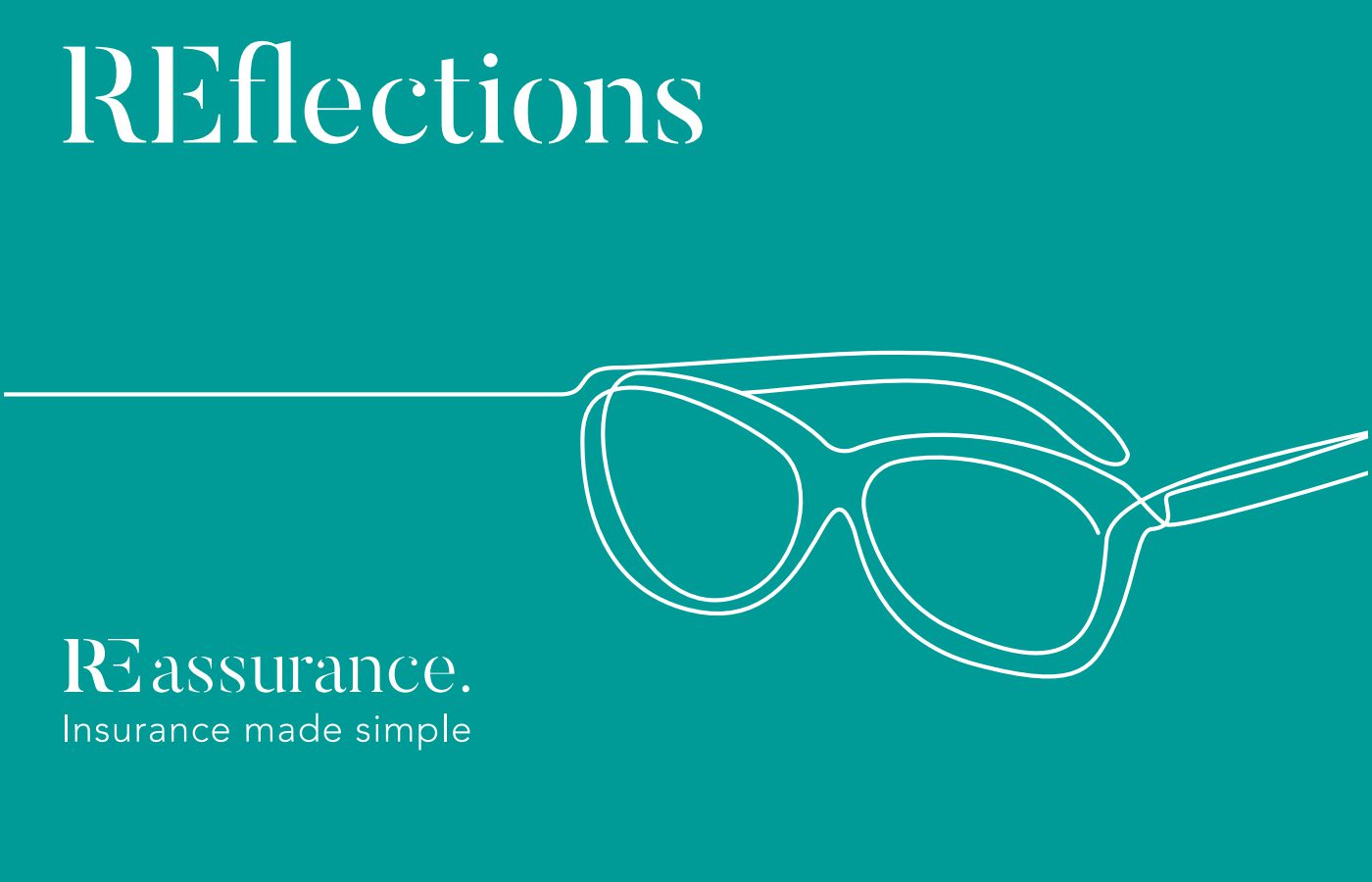 Welcome to the second in our series of half-yearly observations.
An opportunity for us to share with you our news, our results and achievements and, if we're feeling confident, our forecasts for the year ahead.
January has that wonderful way of driving new inspirations and reinforcing your drive and determination to focus on what is ahead. For us at REassurance it's a time to be positive. We have a lot to consider and despite some of the negativity that surrounds the current state of the real estate market in CEE we are hitting the ground running. We are delighted to have further strengthened our senior team with the addition of Karol Iwanowski who joins us with an impressive track record. He will be responsible for developing our range of tax insurance solutions both in the transactional real estate market and also wider M&A sectors. This is a response to demand from the market and clients who are becoming ever more sophisticated in their use of insurance solutions. This addition comes on the back of what was a highly successful year for REassurance in 2022.
One of our highlights included the strong development of our brand and relationships in Poland. Lead by Katarzyna Lawinska we are very proud of the progress we made in 2022 and have built some excellent relations, been involved in some significant transactions and reached some significant milestones ahead of expectations. A strong team attendance at EXPO in Munich in October (welcoming our new Managing Director, David Yearn) our 'Festive Drinks' in Warsaw in December, our 'Christmas Lunch for Lawyers' events in Prague and Budapest were also highlights for us. The ethos behind REassurance has always been about people, relationships, service and delivery. Kasia has demonstrated this with aplomb in Poland and CEE. We are proud that we are able to grow our business and our brand with these key beliefs. 
The rise of ESG was at the forefront of discussion topics and it is a welcome addition to the conversation towards the future.
The rise of ESG was at the forefront of discussion topics and it is a welcome addition to the conversation towards the future. We played our part, with team members supporting efforts in Ukraine, charitable donations and developing our own policies towards an ethical and sustainable future.
We hope that this year will see the launch of 'REnewables' – a dedicated focus at REassurance for the ever growing renewable energy sector which increasingly seeks insurance solutions that we can provide through our range of products and services.
It is important to remain balanced when we look back and the economic conditions were not ideal for the industry. There were a number of transactions that unfortunately did not succeed. However, there were still many pieces of good news and it was not entirely doom and gloom. A glance over LinkedIn in December and the Christmas period showed there were still many deals being done, investors and developers pleased with a strong finish to the year and we were delighted to be a part of some of those transactions.
Looking forward, I think the phrase 'cautiously optimistic' sums up our feelings for the year in front of us. According to a market outlook report by a leading international real estate advisory – there's no doubt the first half of 2023 is likely to be challenging. There still remains a sense of 'wait and see' and the economic conditions are still turbulent for many to consider taking real action at the moment. We do know that there is a lot of work going on behind the scenes. It's often said that downturns are a breeding ground for innovation, creativity and opportunities so let's hope that remains the case. My own personal belief is that we will see some new market entrants and perhaps some underappreciated asset classes returning to favour this year. As always, transactions only happen when expectations of buyers and sellers match and good advisors throughout the legal, financial, property and insurance circle can really add value.
At REassurance we are looking forward to partnering more with our clients this year. We will be attending MIPIM and hope for a strong event that brings new opportunities. We are also developing our program of learning workshops – a way of supporting the markets that support us. By sharing our knowledge and experience, by using the materials we have to help educate and promote the use and understanding of insurance products in transactional risk. The industry data shows that the use of insurance products in real estate and M&A transactions continues to grow and with that comes a more sophisticated market. It is essential to us that we support our clients to have access to a full range of the latest insurance products. Like last year, we will be having a number of trips to meet with our partners both old and new. We hope to be hosting some more clients events this year and look forward to meeting many more people, developing new friendships and clients.
In the meantime we wish you a positive 2023 for the year ahead, in the short term enjoy the ski season and reach out to us if you'd like a chat over any of the services and products we offer.